Maine is home to captivating places of interest that will surely captivate any visitor's attention. With its picturesque landscapes, historic sites, and vibrant cities, the state offers a wide array of attractions that cater to various interests.
Explore The Coastal Wonders
Discover the breathtaking coastal wonders of Maine with its charming lighthouses, picturesque fishing villages, and stunning beaches. Immerse yourself in the natural beauty and rich history of this captivating destination.
Portland, known as the vibrant gateway to Maine's coastline, brings together a fascinating mix of historic charm, lighthouses, and a thriving art and culinary scene. Take a stroll through Old Port and immerse yourself in the architectural wonders and rich history. Discover the city's maritime heritage by visiting the iconic lighthouses that dot the coastline. Indulge your senses in the vibrant art and culinary scene that Portland has to offer, with numerous galleries and award-winning restaurants waiting to be explored.
Bar Harbor: The Gateway To Acadia National Park
Bar Harbor acts as the perfect gateway to Acadia National Park and its breathtaking landscapes and hiking trails. Lose yourself in the majestic beauty of the park and embark on thrilling hikes that offer stunning panoramic views. Don't forget to keep an eye out for wildlife encounters as you explore the park. After a day of adventure, unwind by visiting the quaint shops and partaking in waterfront activities in Bar Harbor itself.
Kennebunkport: A Charming Coastal Retreat
Kennebunkport offers a delightful coastal retreat with its sandy beaches and scenic coastlines. Revel in the beauty of the surroundings as you explore the area. This charming town also holds significance as the Bush family's summer getaway, adding to its allure. Take a stroll through Dock Square and browse through the shops and galleries that line the streets, offering unique finds and local artwork.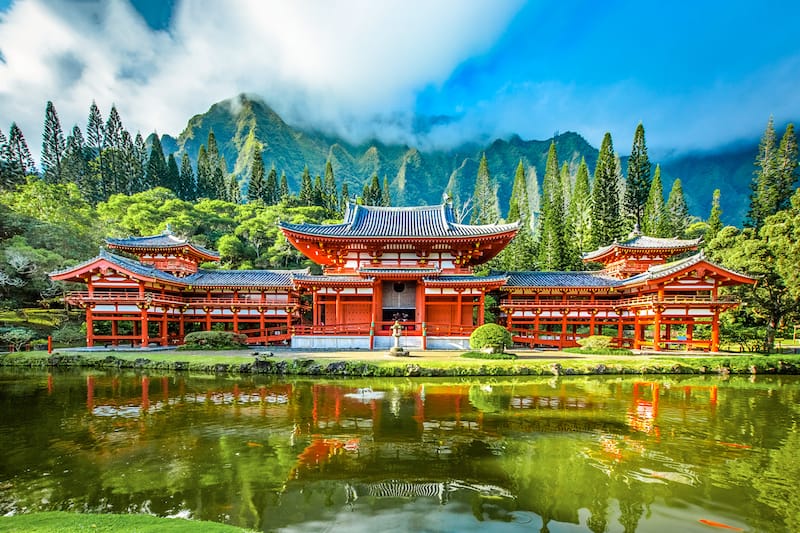 Credit: www.hotels.com
Venture Into Nature's Paradise
Located in the northeastern United States, Maine offers an array of breathtaking natural wonders that will leave adventure seekers in awe. Moosehead Lake, the largest lake in Maine, provides a serene escape into the wilderness. Visitors can indulge in wildlife spotting and birdwatching, as well as partake in various water-based activities like fishing.
For those seeking tranquility, Rangeley Lakes is a haven nestled amidst pristine lakes and mountain scenery. Outdoor enthusiasts can engage in invigorating pursuits such as hiking, kayaking, and canoeing. Fly fishing for trout and salmon is also a popular activity in this picturesque destination.
A true paradise for nature lovers, Baxter State Park is home to Mount Katahdin, the highest peak in Maine. The park offers thrilling adventures, including the awe-inspiring Knife Edge Trail. Visitors can also enjoy camping amidst wildlife and embark on backcountry expeditions, allowing them to truly immerse themselves in the beauty of Maine's natural wonders.
Unveiling Historic And Artistic Treasures
The Portland Museum of Art is a cultural gem in the heart of the city. It boasts renowned artworks and exhibitions, showcasing both local and international art collections. The museum also offers various educational programs and events, providing opportunities for visitors to engage with art in a meaningful way.
Another must-visit location is the Farnsworth Art Museum, which celebrates Maine's artistic legacy. The museum features works by some of Maine's best artists and highlights the artistic influence of the renowned Wyeth family. Additionally, visitors can explore the Olson House, made famous in American art and truly immerse themselves in Maine's artistic heritage.
Stepping into the Victoria Mansion is like entering the Gilded Age. This stunning example of Victorian architecture showcases lavish interiors and exquisite details. Guided tours offer a glimpse into the mansion's historical significance, providing visitors with a unique experience of the opulence of the past.
Indulge In Culinary Delights
In Maine, indulge in culinary delights that will tantalize your taste buds. The lobster roll is a Maine specialty that you absolutely cannot miss. This perfect combination of succulent lobster meat, creamy mayonnaise, and toasted buttered buns is a must-try. When it comes to this delectable treat, there are several places that stand out for their delightful offerings.
| Best Places to Savor a Lobster Roll | Pairings and Variations to Try |
| --- | --- |
| 1. The Clam Shack | 1. Classic lobster roll with a side of coleslaw |
| 2. Eventide Oyster Co. | 2. Lobster roll with brown butter and lemon |
| 3. Red's Eats | 3. Lobster roll with a side of melted butter |
Aside from lobster rolls, Maine is also known for its sweet summer treats, blueberries. Explore the wild blueberry fields and immerse yourself in the deliciousness of blueberry-infused dishes and desserts. Maine hosts festivals and events dedicated to celebrating these flavorful berries. There's nothing quite like the taste of a fresh blueberry pie or a scoop of blueberry ice cream on a warm summer day.
When it comes to craft beer, Maine boasts a vibrant culture with numerous microbreweries to explore. Raise a glass and cheers to Maine's brewing scene, as you embark on tastings and brewery tours. From hoppy IPAs to rich stouts, there's a beer for every palate. Don't miss the chance to visit some of the must-see microbreweries in Maine, where you can witness the craftsmanship behind your favorite brews.
Must-Visit Microbreweries in Maine
1. Allagash Brewing Company
2. Bissell Brothers
3. Maine Beer Company
Frequently Asked Questions Of Places Of Interest In Maine
What Are The Top Attractions In Maine?
Maine offers a plethora of attractions, including Acadia National Park with its breathtaking views, Portland's vibrant food scene, and the charming coastal towns of Bar Harbor and Camden. Don't miss the historic lighthouses or the chance to explore the rugged coastline and picturesque lakes.
When Is The Best Time To Visit Maine?
The best time to visit Maine is during the summer months of June to August when you can enjoy pleasant weather, outdoor activities, and festivals. However, if you prefer fewer crowds and colorful foliage, the fall season from September to October is also a great option.
What Are Some Must-visit Islands In Maine?
Some must-visit islands in Maine include Mount Desert Island, home to Acadia National Park, and Peaks Island near Portland, known for its beautiful beaches and artistic community. Additionally, Monhegan Island offers stunning hiking trails and a serene atmosphere, while Vinalhaven Island boasts charming villages and scenic coastal views.
Conclusion
Maine, a captivating state with stunning landscapes and rich history, offers endless places of interest. From the breathtaking Acadia National Park to the charming coastal towns of Bar Harbor and Kennebunkport, there is something for everyone. Explore the scenic lighthouses, indulge in fresh seafood, and immerse yourself in the vibrant culture.
With its natural beauty and endless attractions, Maine is truly a must-visit destination for travelers seeking a memorable experience.