When traveling to Japan, be sure to pack your passport and visa. You will also need to have a valid form of transportation to and from the airport. Additionally, you should research the best times to travel in order to avoid crowds and peak tourist season.

Finally, be sure to have a backup plan in case of inclement weather or other unforeseen circumstances.
When you travel to Japan, you can expect to see some of the most beautiful scenery in the world. From the snow-capped mountains to the crystal clear waters, there is something for everyone to enjoy. In addition to the natural beauty, Japan is also home to some of the most unique and interesting culture in the world.

From the ancient temples and shrines to the modern skyscrapers, there is always something new to explore. And of course, no trip to Japan would be complete without trying out some of the delicious food!
When to Travel to Japan | japan-guide.com
What is the Best Month to Travel to Japan?
There is no definitive answer to this question as the best time to travel to Japan depends on a number of factors including what you want to see and do while you are there. However, generally speaking, the months of April through October are considered the best times to visit Japan. These months offer the most pleasant weather conditions for exploring the country and provide ample opportunity to experience some of Japan's most popular festivals and events.

If you're interested in cherry blossoms, then late March through early April is an ideal time to travel. The sakura (cherry blossom) season typically lasts from late March through early April, with peak bloom occurring around mid-April. This is also a great time of year to visit Tokyo as the city comes alive with hanami (cherry blossom viewing) parties during this brief period.

For those looking to escape the heat and humidity of summer, June through August may not be the best time to visit Japan. However, if you don't mind braving the crowds and weather, these months also offer some advantages. Firstly, school is out during this period so attractions will be more crowded than usual but this also means that prices for accommodation will be at their highest.

Secondly, many businesses close down for Obon (a Buddhist holiday commemorating one's ancestors) in mid-August so it may be difficult to find places open during this time if you're doing last minute planning. Overall, autumn (September through November) is considered one of the best times to visit Japan thanks to its mild temperatures and beautiful fall foliage. This season also sees a number of popular festivals taking place such as Jidai Matsuri in Kyoto and Kishiwada Danjiri Matsuri in Osaka.

If you plan on visiting Hokkaido then autumn is an especially good time as this is when various crops are harvested including potatoes, pumpkins and apples – perfect for enjoying some delicious seasonal dishes!
How Soon Will Japan Open to Tourists?
There is no definite answer to this question as the Japanese government has not yet made a decision on when to open the country back up to tourists. The current situation with the COVID-19 pandemic is still evolving and it is difficult to say when it will be safe for large groups of people to gather again. However, some travel experts believe that Japan could start welcoming back tourists as early as summer 2021.

This would obviously depend on the situation with the pandemic at that time and whether or not there is a vaccine available. If you are planning a trip to Japan, it is advisable to wait until closer to the date before making any firm plans.
Will Japan Reopen to Tourists?
The novel coronavirus (COVID-19) pandemic has led to travel restrictions and the closure of tourist attractions around the world. Japan is no exception, with the country shutting down its borders to foreign visitors in late February 2020. There is no definite answer as to when Japan will reopen its borders to tourists.

The Japanese government has been gradually easing domestic travel restrictions since May, but it is still unclear when international travel will resume. Some tourism businesses in Japan are hoping that the country will be able to welcome back foreign visitors in time for the Tokyo Olympics, which have been postponed until 2021. However, it remains to be seen whether this will be possible given the current global situation.

In the meantime, Japanese people living abroad can still visit their home country if they meet certain conditions set by the government. And while travellers from overseas are currently unable to visit Japan, there are plenty of other beautiful places to explore in Asia and beyond!
What Month is the Cheapest to Go to Japan?
It's no secret that Japan is an expensive country to travel to. But did you know that there are certain months where it's cheaper to visit than others? Here's a breakdown of the cheapest and most expensive times to go to Japan.

The Cheapest Months: December-February These are the winter months in Japan, so naturally, hotel prices and airfare will be at their lowest during this time. If you don't mind braving the cold weather, you can score some great deals on travel during these months.

Just be aware that some attractions may be closed or have limited hours during this time of year. The Most Expensive Months: July-August These are the peak summer months when everyone is trying to escape the heat.

Hotel prices and airfare will be at their highest during this time, so if you're looking to save money, avoid traveling then. However, if you don't mind spending a bit more, these months offer beautiful weather and longer days for exploring all that Japan has to offer.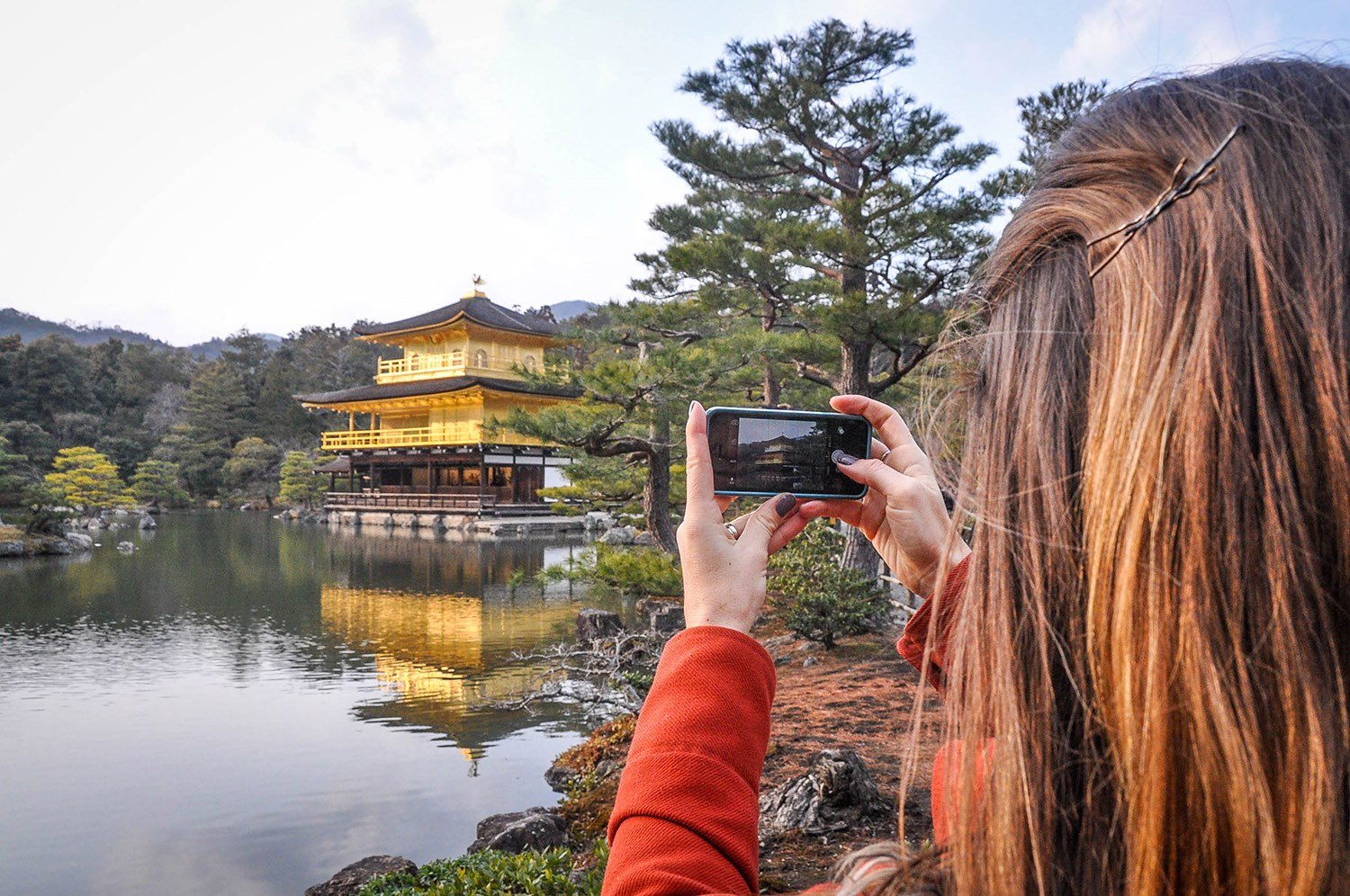 Credit: www.twowanderingsoles.com
Worst Time to Visit Japan
If you're planning a trip to Japan, you might want to avoid the summer months. That's because July and August are when the country experiences its highest temperatures and humidity levels. What's more, these months also coincide with the peak of the tourist season.

So if you're looking to avoid crowds, you might want to consider visiting Japan during another time of year. Of course, there are also some advantages to visiting during the summer months. For one, many businesses are open longer hours since people have more free time off from work and school.

And secondly, there are a number of festivals and events that take place during this time of year. So if you're trying to decide when to visit Japan, weigh your options carefully before making your final decision. Summer may not be the best time for everyone, but it could be perfect for you depending on what you're looking for in a trip.
Japan Travel Restrictions
The Japanese government has announced a series of travel restrictions for foreign nationals in an effort to prevent the spread of the coronavirus. The measures will be in place from February 7th until March 7th and include a ban on non-essential travel to Japan by foreign nationals. In addition, all travelers from China and South Korea will be required to undergo 14 days of self-quarantine upon arrival in Japan.

These restrictions come as the number of confirmed coronavirus cases in Japan continues to rise, with over 400 cases now being reported. The vast majority of these cases have been linked to travel from China, where the virus originated. There are also a growing number of cases involving Japanese citizens who have traveled to China recently.

The Japanese government is hopeful that these travel restrictions will help to slow the spread of the virus and protect its citizens. However, it remains to be seen how effective they will be given that many people may still choose to travel despite the risks involved.
Best Time to Go to Japan for Cherry Blossoms
When is the best time to go to Japan for cherry blossoms? The answer may surprise you – it's actually not during the peak bloom period! Here's why:

1. The crowds are insane during peak bloom. If you want to enjoy the cherry blossoms without being elbow-to-elbow with other tourists, going before or after the peak bloom period is your best bet. 2. The weather is more stable before and after peak bloom.

During peak bloom, there is a greater chance of rain (which can ruin your plans for picnicking or viewing the blossoms). 3. Prices are lower before and after peak bloom. Hotels and flights tend to be cheaper outside of the peak season, so you can save some money if you travel during this time.

So when should you go? We recommend traveling to Japan for cherry blossoms in late March or early April – this will give you the best chance of avoiding crowds, bad weather, and high prices!
Conclusion
Assuming you would like a summary of the blog post "When to Travel to Japan": The best time to travel to Japan depends on what you want to see and do. Cherry blossoms blooming in the spring is a popular time to visit, as is autumn when the leaves change color.

Summer can be hot and humid, but it's also a good time to see fireflies or catch a glimpse of Mount Fuji. Winter can be cold, but it's also when you're most likely to see snow monkeys bathing in hot springs. No matter what time of year you go, there's always something special happening in Japan.