Bali is an Indonesian island located in the westernmost end of the Lesser Sunda Islands, lying between Java to the west and Lombok to the east. It is one of the country's 33 provinces with the provincial capital at Denpasar towards the south of the island. Bali is Indonesia's main tourist destination, with a significant number of international and domestic tourists visiting annually.
Bali is one of the most beautiful and popular travel destinations in the world. Located in Indonesia, Bali offers stunning beaches, lush jungles, and amazing cultural experiences. Whether you're looking for a relaxing beach vacation or an adventure-filled trip, Bali has something for everyone.

Here are some tips to help you plan your trip to this incredible island. When to go: The best time to visit Bali is between April and October when the weather is dry and sunny. However, keep in mind that this is also the busiest time of year so expect higher prices and crowds.

If you're looking to avoid the crowds but still enjoy good weather, try visiting between November and March. Although it's wetter during these months, rainfall typically occurs in short bursts so you can still enjoy plenty of sunshine in between showers. Getting there: Most visitors fly into Denpasar Airport (DPS), which is located in southern Bali.

From DPS, it's about a 30-minute drive to popular tourist areas like Kuta Beach and Seminyak. If you're staying in northern Bali (like Lovina Beach), it will take closer to 2 hours to reach your destination due to traffic conditions. Once you arrive at your hotel or villa, ask about arranging transportation for day trips or excursions around the island so you don't have to worry about renting a car or scooter yourself.

Things to do: There are endless activities and attractions to keep you busy during your stay in Bali. To start with, be sure to spend some time relaxing on one of the many gorgeous beaches like Sanur Beach or Nusa Dua Beach. For those who want more than just sand and sun, there are plenty of water sports available such as surfing, snorkeling, diving, jet skiing, etc.

On land, hiking & biking trails wind through jungle landscapes while rice terraces offer breathtaking views – perfect for a photo op!
Bali travel guide 2023 | EVERYTHING to know before you go
Can You Travel to Bali Right Now?
The outbreak of COVID-19 has resulted in widespread travel restrictions and the closure of many businesses and attractions around the world. Bali is no exception. The Indonesian government has implemented a range of measures to try and contain the virus, including banning foreign visitors from entering the country.

As a result, it is not possible to travel to Bali right now. The situation is constantly evolving, so it's important to stay up-to-date with the latest information before making any plans. For more information on COVID-19 and its impact on travel, you can check out our dedicated coronavirus page.
Can You Travel to Bali from the Us?
Yes, you can travel to Bali from the United States. The island is a popular destination for tourists from all over the world, and there are direct flights available from several major U.S. cities. However, it's important to note that Bali is located in Indonesia, which currently has a Level 2 Travel Advisory from the U.S. State Department due to crime and terrorism.

visitors should exercise increased caution when traveling to this country.
What is the Best Month to Go to Bali?
The best month to go to Bali is September. The weather is perfect at this time of year, with the average temperature sitting at a comfortable 27 degrees Celsius. The sea is also calm and clear, making it ideal for swimming and surfing.

If you're looking to avoid the crowds, then September is also a good time to visit as it's shoulder season. However, if you're after a party atmosphere then you may want to consider visiting during the peak season of June-August.
Do I Need a Visa to Go to Bali from Us?
No, you do not need a visa to travel to Bali from the United States. However, you will need a passport that is valid for at least six months from your date of entry into Indonesia. You will also need to purchase a tourist visa upon arrival in Bali, which is good for up to 30 days.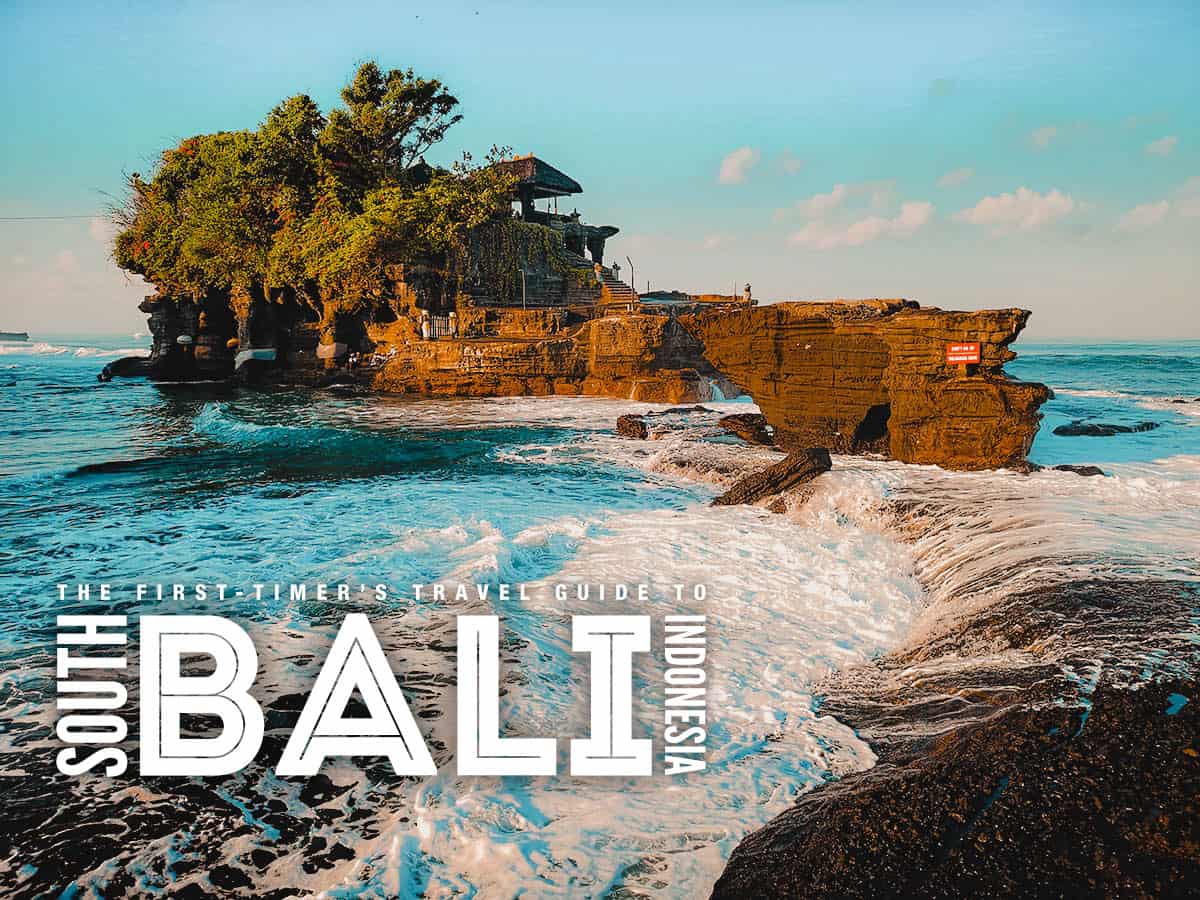 Credit: www.willflyforfood.net
Travel to Bali Covid
Bali is one of the most popular tourist destinations in the world, and for good reason. The island is home to beautiful beaches, stunning temples, and friendly locals. However, since the outbreak of Covid-19, travel to Bali has been restricted.

As of now, only Indonesian citizens are allowed to enter Bali. Tourists from other countries will need to wait until travel restrictions are lifted before they can visit the island again. In the meantime, there are still plenty of ways to enjoy Bali from afar.

Here are some ideas: • Watch travel videos: There's no better way to get inspired for your next trip than by watching others explore amazing places around the world. There are tons of great travel channels on YouTube that feature videos about Bali (and other destinations).

• Plan your dream trip: Use this time at home to start planning your dream trip to Bali. Research flights, hotels, and activities so that you'll be ready to go as soon as travel restrictions are lifted. • Learn about Balinese culture: If you can't physically visit Bali right now, you can still learn about its rich culture online.

Read books or watch films about Balinese history and traditions. You might even want to learn a few words of the local language!
Bali Travel Restrictions
The Indonesian government has announced new travel restrictions for visitors to the island of Bali. The measures, which come into effect on May 1st, are designed to limit the spread of COVID-19 in the country. Under the new rules, all foreign nationals travelling to Bali will need to present a negative PCR test result taken within 72 hours of their flight.

They will also be required to fill out a health declaration form and undergo temperature screening upon arrival. Visitors who are unable to produce a negative PCR test result will be required to quarantine for 14 days at a designated facility at their own expense. All travellers will be subject to random testing during their stay in Bali and may be required to isolate if they test positive for COVID-19.

The new measures are likely to impact tourism in Bali, which is one of Indonesia's most popular tourist destinations. The island relies heavily on visitors from overseas, and the government is hoping that the travel restrictions will help prevent a second wave of infections in the country.
Best Time to Travel to Bali
Looking to escape the winter blues? Bali is a great choice for a tropical getaway. But when is the best time to travel to Bali?

The answer really depends on what you're looking for in a vacation. If you want to avoid the crowds, shoulder season (May-June and October-November) is a great time to visit. The weather is still nice at this time of year, but there are fewer tourists.

This means that hotels and other attractions are less crowded and you can get better deals. If you're looking for the best prices, travel during low season (January-April and July-September). However, be aware that monsoon season falls during this time as well.

While rain showers can add an element of romance to your trip, they can also ruin beach days and make getting around difficult. If you do travel during low season, make sure to pack plenty of patience along with your sunscreen! No matter when you decide to go, Bali is sure to provide an unforgettable experience.
Conclusion
Bali is an Indonesian island located in the westernmost end of the Lesser Sunda Islands, lying between Java to the west and Lombok to the east. It is one of the country's 33 provinces with the provincial capital at Denpasar towards the south of the island. Bali is Indonesia's main tourist destination, which has seen a significant rise in tourists since 1980s.

In 2019, it was visited by 14 million tourists. The province includes the island of Bali and a few smaller neighbouring islands, notably Nusa Penida, Nusa Lembongan and Nusa Ceningan. The provincial capital, Denpasar, is also Bali's largest city.

Bali is renowned for its highly developed arts, including traditional and modern dance, sculpture, painting, leather goods (shadow puppets), and music. The island is also famous for its Wayang kulit shadow puppetry shows. Tourism-related businesses make up 80% of its economy; however farming still makes up a significant portion as well (rice being grown in every village).