There are many things to do in Dubai, from experiencing the city's vibrant nightlife to exploring its rich culture and history. Visitors can also enjoy Dubai's excellent shopping, dining, and outdoor activities.
Looking for things to do in Dubai? You've come to the right place! This city has something for everyone, whether you're a thrill seeker or a foodie.

One of the most popular attractions in Dubai is the Burj Khalifa, the tallest building in the world. For those who want to experience a bird's eye view of the city, there's no better place to go than the top of this towering skyscraper. If you're looking for an adrenaline rush, head to Wild Wadi Waterpark where you can enjoy over 30 rides and slides.

Or, if you prefer to stay dry, take a ride on the world's longest zip line at Jumeirah Beach Park. For foodies, Dubai is a paradise with its endless array of restaurants serving up cuisine from all over the world. Be sure to try some traditional Emirati dishes while you're here too!

And no matter what your budget is, there's surely a restaurant that will suit your needs. So what are you waiting for? Start planning your trip to Dubai today!
Best Things To Do in Dubai UAE 2023 4K
Is 3 Days Enough in Dubai?
No, 3 days is not enough time to see everything that Dubai has to offer. Although you could technically see the main sights in that amount of time, you would be rushed and would not have time to fully enjoy the experience. If you want to truly appreciate all that Dubai has to offer, plan on spending at least a week there.
What Should You Not Miss When Visiting Dubai?
There are a few things you shouldn't miss when visiting Dubai! One is the chance to go on a hot air balloon ride over the desert. This is an incredible experience and one that you'll never forget.

Another is to visit the Burj Khalifa, the tallest building in the world. You can take an elevator to the top and enjoy views of Dubai from above. Finally, don't miss out on shopping in some of the city's amazing malls or haggling for goods at the souks (markets).
Is It Expensive in Dubai?
The cost of living in Dubai can be expensive, depending on your lifestyle. If you live a luxury lifestyle with a high income, then the cost of living will be higher than someone who lives a more modest lifestyle. The average monthly expenses for a family of four is around 16,000 AED (4,400 USD).

This includes rent, food, transportation, and other costs such as clothes and entertainment.
What is the Coolest Thing in Dubai?
There is no shortage of cool things to see and do in Dubai, but here are a few of our favourites: 1. Take a ride on the world's tallest Ferris wheel, the Ain Dubai. Situated on Bluewaters Island, this giant wheel offers incredible views over Dubai Marina, Jumeirah Beach and beyond.

2. For something really unique, check out the Dubai Miracle Garden. This floral wonderland features over 150 million blooms arranged into unbelievable displays and shapes. It's open from October to April each year so don't miss it!

3. Shop till you drop at The Dubai Mall, one of the largest shopping malls in the world with over 1,200 stores. Or if you're after something even more luxurious, head to The Boulevard at Emirates Towers for designer labels galore. 4. Marvel at the engineering feat that is Burj Khalifa, the world's tallest building.

At 828 metres tall, it's an impressive sight both inside and out – make sure you take the lift to level 124 where you can enjoy breathtaking views from the observation deck.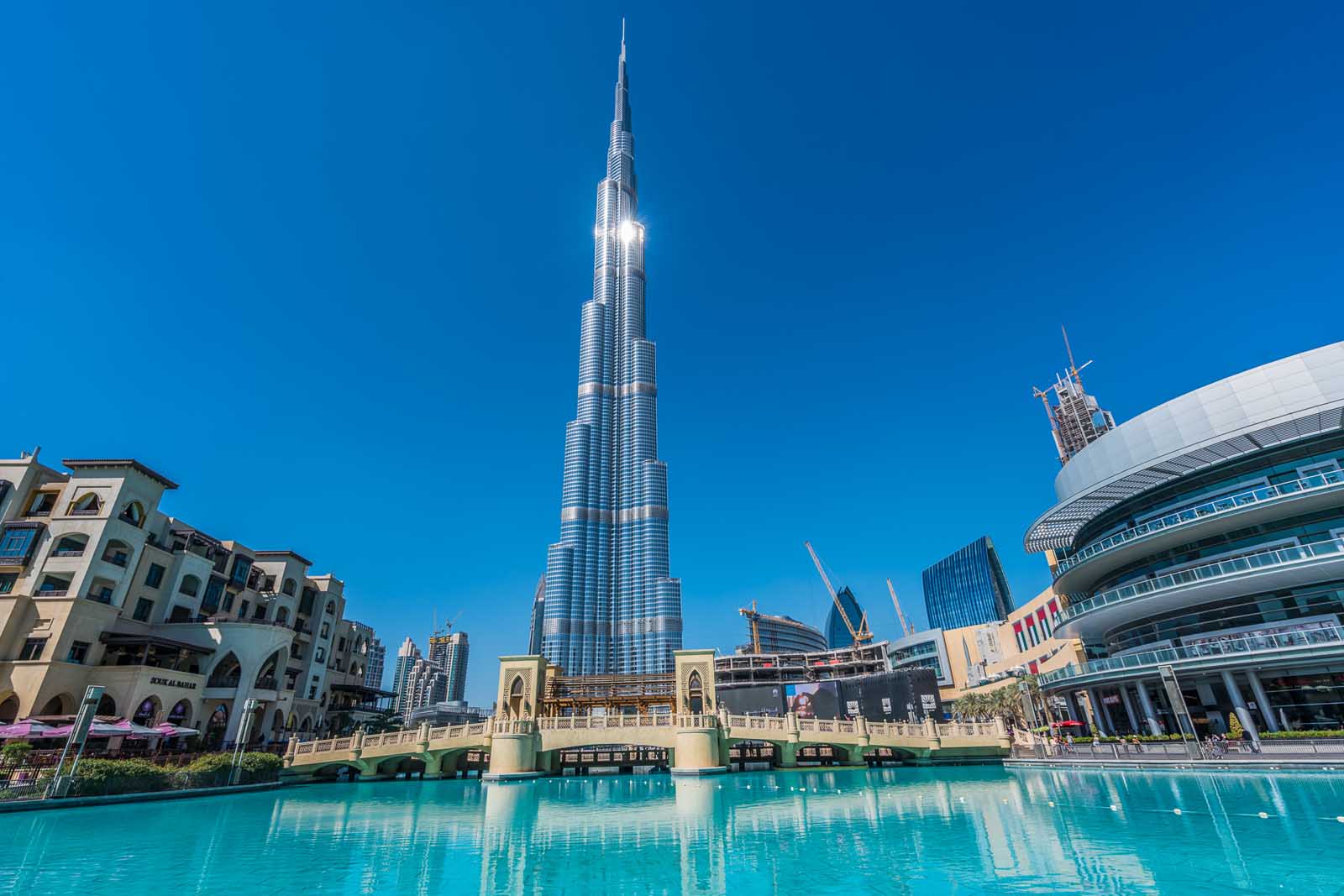 Credit: theplanetd.com
Fun Activities in Dubai for Adults
There are many fun activities in Dubai for adults. Here are some of the most popular: 1) Dune Bashing: Dune bashing is a must-do activity when in Dubai.

It involves driving a 4×4 up and down sand dunes, and is great fun for both drivers and passengers. There are many companies offering dune bashing tours, so it's easy to find one that suits your budget and preferences. 2) Desert Safaris: A desert safari is another great way to experience the desert landscape of Dubai.

These safaris typically involve an overnight stay in a Bedouin camp, where you can enjoy traditional activities such as camel riding and henna painting. 3) Shopping: Dubai is a shopper's paradise, with countless malls and souks (markets) selling everything from designer clothes to electronics. If you're looking for something unique, be sure to check out the Gold Souk – home to hundreds of jewelry shops selling gold and diamonds at competitive prices.

4) Dining Out: Dubai has an incredible food scene, with restaurants catering to all tastes and budgets. Whether you're after fine dining or street food, you'll find plenty of options to choose from. And if you're feeling adventurous, why not try one of the city's many camel milk cafes?

5) Nightlife: If you're looking for a night out on the town, Dubai has plenty to offer. From high-end nightclubs to more relaxed bars and pubs, there's something for everyone here. Just be sure to dress appropriately – most clubs have strict dress codes (no shorts or flip flops allowed!).
Things to Do in Abu Dhabi
Abu Dhabi is the capital of the United Arab Emirates and is one of the most modern and wealthiest cities in the world. If you find yourself with some free time in this amazing city, here are a few things that you can do to pass the time! 1. Visit Sheikh Zayed Grand Mosque – This mosque is truly a work of art, and it's one of the largest mosques in the world.

It's open to visitors every day except Friday, and it's definitely worth a visit. 2. Take a tour of Ferrari World – Love cars? Then you'll love Ferrari World!

This indoor theme park has rides, simulators, and more all based around everyone's favorite Italian sports car brand. 3. Go skiing at Ski Dubai – Yes, that's right, there's an indoor ski resort right in the desert! Ski Dubai is perfect for those hot days when you still want to enjoy some winter activities.

4. Check out The Corniche – This waterfront promenade is perfect for a leisurely stroll or bike ride while taking in stunning views of the city skyline.
Things to Do in Uae
UAE is a country located in the southeastern region of the Arabian Peninsula. It is bordered by Saudi Arabia to the south, Oman to the east, and Qatar to the northwest. The United Arab Emirates has a population of 9.2 million people and covers an area of 83,600 square kilometers.

The official religion of UAE is Islam and Arabic is the official language. UAE is a federation of seven emirates: Abu Dhabi, Ajman, Dubai, Fujairah, Ras al-Khaimah, Sharjah, and Umm al-Quwain. What are some things to do in UAE?

1) Go on a desert safari 2) Visit Burj Khalifa – the world's tallest building 3) Shop at the Gold Souk

4) Take a ride on an abra (a traditional wooden boat) on Dubai Creek 5) Visit Sheikh Zayed Grand Mosque 6) Ride in a hot air balloon over desert dunes

7) Ski at Ski Dubai – an indoor ski resort!
Conclusion
Dubai is a city in the United Arab Emirates that is known for its luxury, shopping, and nightlife. There are many things to do in Dubai, including visiting the Burj Khalifa, riding camels in the desert, and going on a dhow cruise. You can also go skiing or snowboarding in the Mall of the Emirates, visit the Gold Souk, or take a ride on an abra boat.